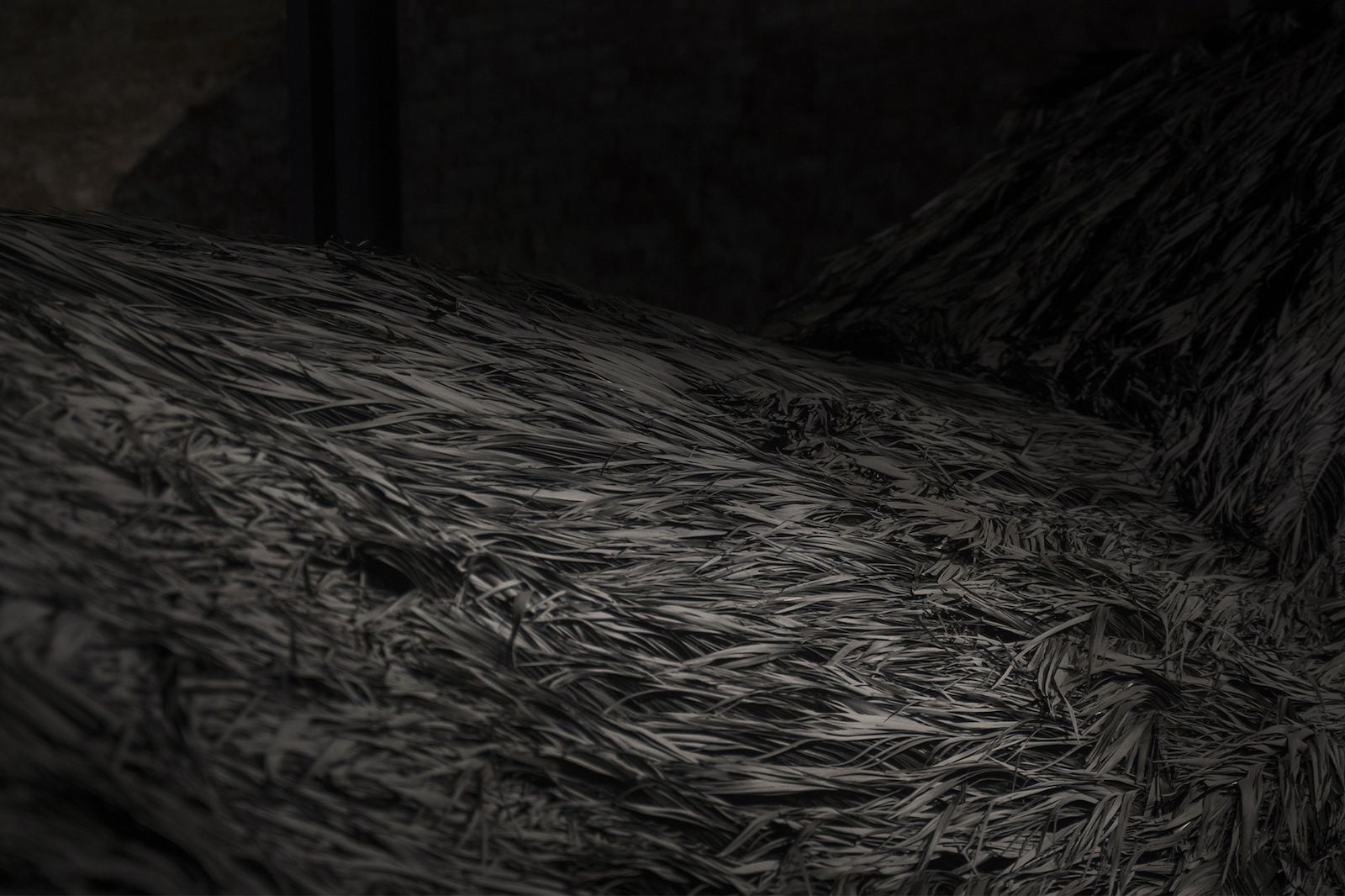 I worked with artist Muhannad Shono as Technical Lead on this massive-yet-subtle artwork. It is available to visit at the 2022 Venice Biennale through November 27, 2022.
The work is a 40-meter long undulating line that starts out as a single palm stalk and expands into the room, culminating in a tuft of over 500 fronds spanning 10m in diameter. As visitors encounter the work, they notice that the entire skin of the sculpture is moving, breathing from within via a 57-channel nearly silent pneumatic actuation system that stretches and flexes the blacked-out, gently rustling palm material. Over time, visitors see a range of motion behaviors ranging from a variety of meditative, evenly-paced deep breaths to more sudden peristaltic shivers that ricochet up and down the spine of the sculpture.
It was a pleasure to work with Shono to shape his vision into an implementable and successful experience for the Biennale visitors; I particularly appreciate the mix of conceptual rigor and true generosity with which he approached sometimes-arcane engineering discussions. This project came together across oceans, languages, and teams in only four months. I am indebted to Ben Panreck for his ingenuity and leadership in designing the pneumatics system; to the dedicated team at WeExhibit, who led the logistics and architectural aspects of the installation; and of course to Muhannad's capable and talented studio team. The images in the gallery above are from the piece's host, the Saudi Pavilion.
Press / Links: