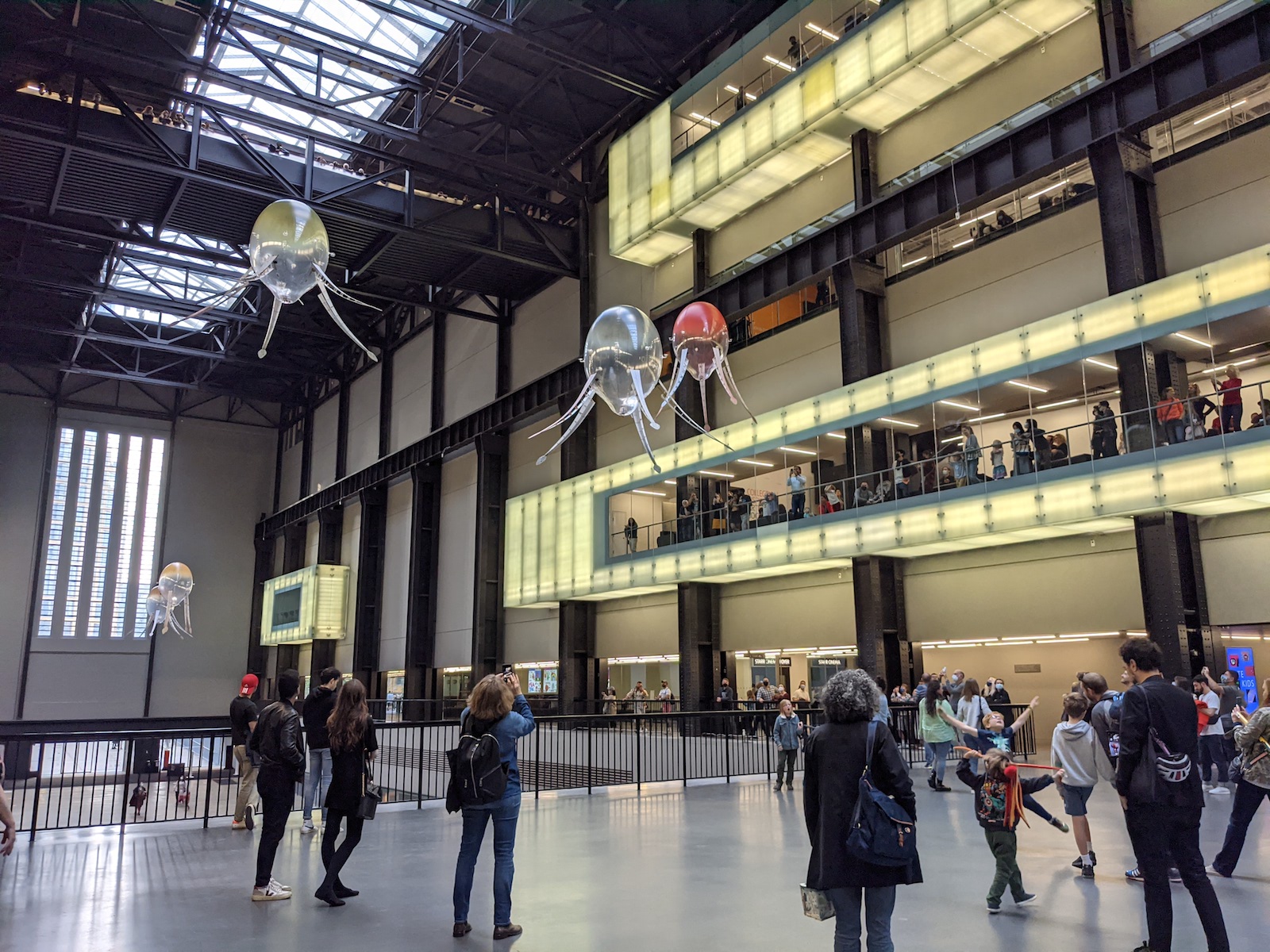 I worked with artist Anicka Yi as Technical Lead on this sprawling, deeply technical artwork. It will be available to visit for free at the Tate Modern's Turbine Hall through January 16th 2022.
The work involves a cloud of 3-meter tall autonomous dirigibles, each following a unique set of proclivities that mutate and develop over the course of the exhibition. A thermal camera network mounted in the Hall allows each dirigible to understand where humans/mammals are, without involving any facial recognition or surveillance concerns. I am particularly proud that the entire exhibition does not need the external internet at all (although in the interests of transparency, some of our systems are securely remotely inspectable by the team to assist in debugging if necessary).
This project afforded me the opportunity to work with some truly excellent people, including the folks at Sitara Systems (whose main developer, Nathan, wrote the behavior software controlling each dirigible); the supportive and dauntless staff of the Tate (in particular producer Petra Schmidt); the infinitely capable and professional folks at Kitmapper (who are now running the day-to-day operations of the exhibition); innovative and peerless folks at Airstage and Pozyx; scent scientist Dr. Pam Dalton of Monell; and of course Anicka and her truly amazing studio staff. I miss them already!
Press: