In Paint Show, the audience dons full-body jumpsuits and enters a dark space with no seats. Over the course of an hour, nine characters coalesce the audience into willing participants in the mayhem to come. Within three minutes, the music slowly starts; ten minutes in, the entire audience is dancing with the performers, none of whom are allowed to use words to communicate. Halfway through the performance, a hidden live rock band reveals itself, and the energy doubles: everyone, without exception, dances like crazy from this point on.
In the words of one reviewer from the Manchester Guardian, "There were moments when I didn't feel completely human." PS04 represented the fourth incarnation of this interactive dance performance, and its second time featured in the Edinburgh Fringe Festival. This incarnation featured many notable additions and was, by far, the most successful version: we sold out every show in Edinburgh for the month of August, doing 29 shows in all, and received rave reviews across the board.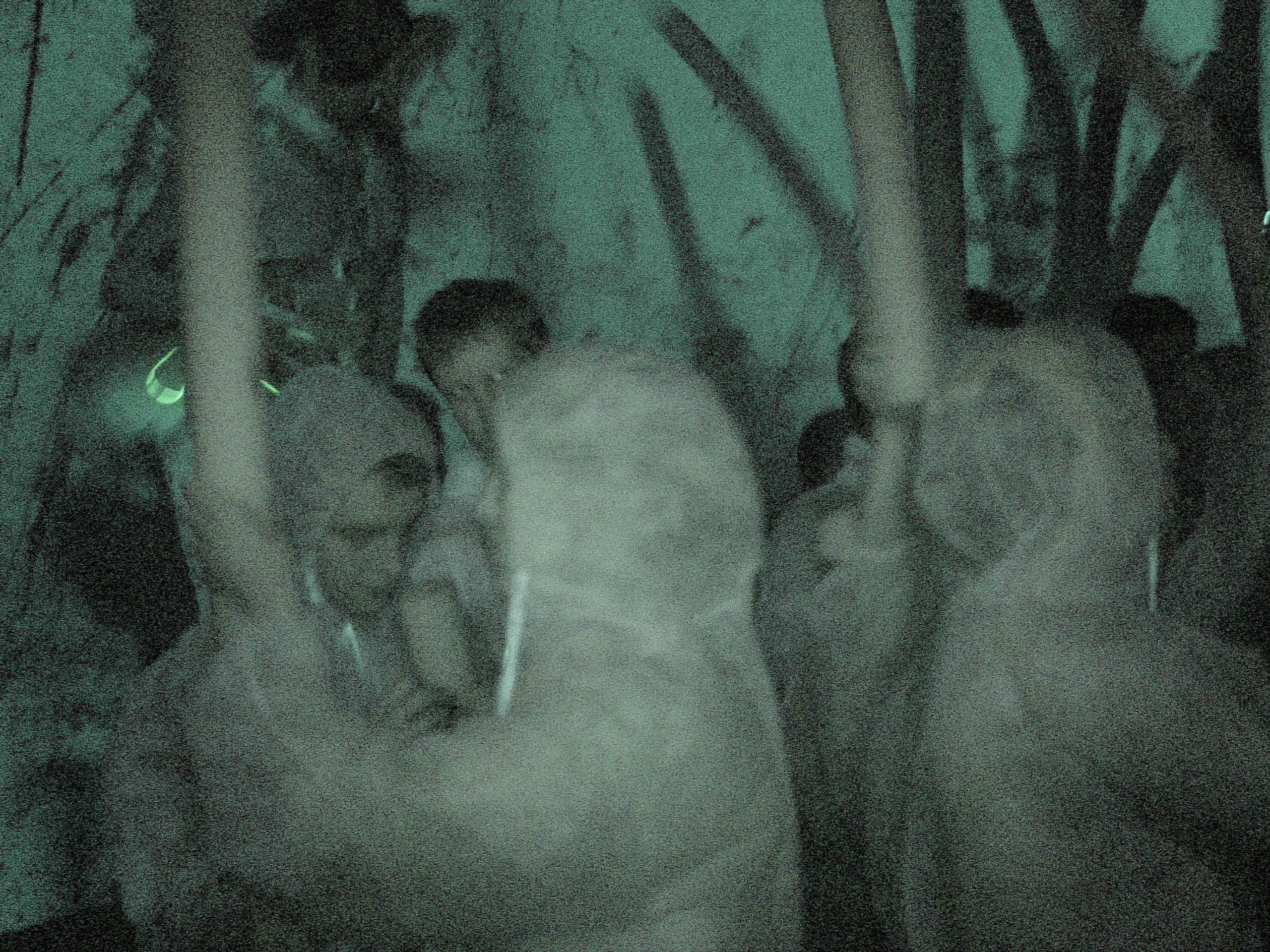 In addition to performing in the show, director Andrew Boch (Harvard '04) and I headed up the technical design, by far the most extensive project we had undertaken thus far. Costumes were fabricated to include electroluminescent wire and in-ear wireless receivers so the performers could receive realtime instructions from above. The set was made to be responsive to the audience's motions by means of custom-made wireless MIDI "stomp pods" that translated dancing or pressing into control change messages that affected the music: stomping in sync with the beat would accentuate the music, while slow and gentle presses on similar sensors in the walls would change the music altogether.
You can see performance and related photos here.