The Listening Table is an augmented piece of furniture that hears and understands the conversations happening around it. It was designed at nytlabs and built in collaboration with UM Project, a wonderful fabrication firm in Greenpoint. I did the product design and management, as well as the design and fabrication of the electronics and sensor systems.
The Listening Table is a conceptually dense object, embodying many ideas we have, and values we hold, about the future. By bringing together research and design on connected objects and semantic listening, the Listening Table poses two central questions: How can an object understand the ideas that are being communicated around it? And how can such an object facilitate interactions that support and empower those who use it?
The Listening Table uses custom, state-of-the-art speech transcription software in addition to a suite of high-resolution sensors to facilitate understanding. Here at the Lab, it's important that we implement authentic and robust technologies in a working prototype, but it's even more important to consider and address the social aspects that accompany such technologies: it's one thing to make a table that transcribes everything, and quite another to make a Table whose very appearance makes it obvious what it is doing.
We built the Listening Table to explore the myriad questions, surprises, and accidents that happen when you live with a real, working fragment of the future. Experiencing a mockup or low-fi prototype is great for first impressions and initial validation of an idea, but we believe you have to build something real–and live with it for awhile–in order to really understand the durable impact of the technologies and strategies you're working with.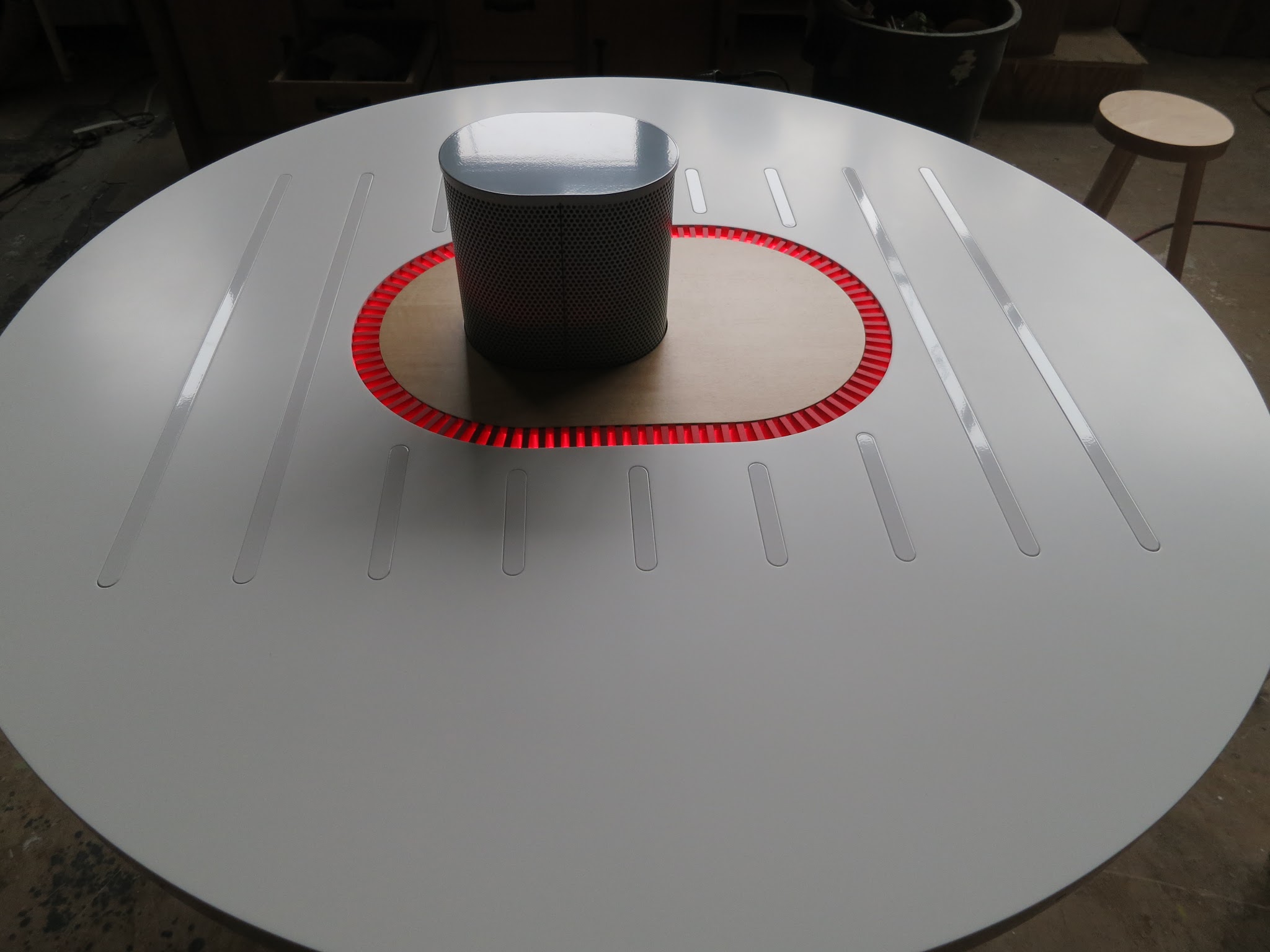 See more here, and a lovely video here. Also featured in Make Magazine, Fast Co. Design, and Gizmodo (they shot a video as well, which is here).