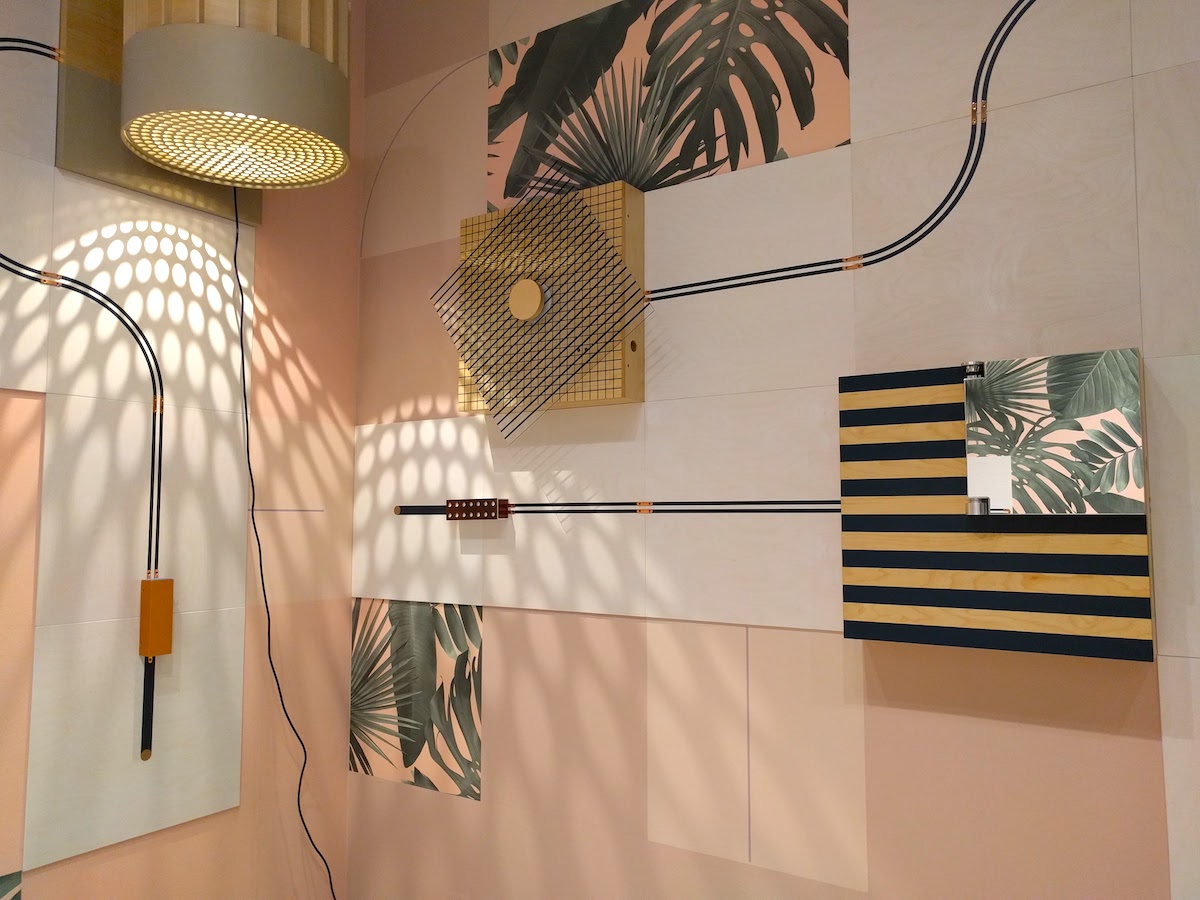 I worked with UM Project and Flavor Paper, leading the development of a unique, novel exhibition called Conduct.
The project melds 2d and 3d design artifacts with state-of-the-art conductive inks screened into the wallpaper tiles. Conductive-sensing touchpads screened directly onto the wallpaper convey interaction data to a family of wall-mounted peripherals like fans, lights, and animatronic elements.
For this project, I designed, fabricated, and programmed all the electronics. All conceptual + visual design arose from the UM Project + Flavor Paper collaboration. Read more at UM Project and at Flavor Paper.
CONDUCT was named Interior Design's Best "Technology" piece at 2017 NYCxDESIGN. It was also a Finalist in the 2017 Fast Company Innovation By Design awards.
Press: