AUDIO ORIENTEERING is a collaborative performance environment in which physical tokens are used to navigate an invisible sonic landscape.
I made this piece in the course of my research concerning spatial, geographic, and topological metaphors in media composition technologies. Essentially, a person holds an "egg", and uses the egg to probe the audio phenomena mapped to particular parts of a 3d space. The heading and orientation of the egg are as important, sonically, as the 3-d position. For example, once you are inside a bass-sphere, tilting and rotating your Egg will affect the LFO and Q of the bass synth's filter.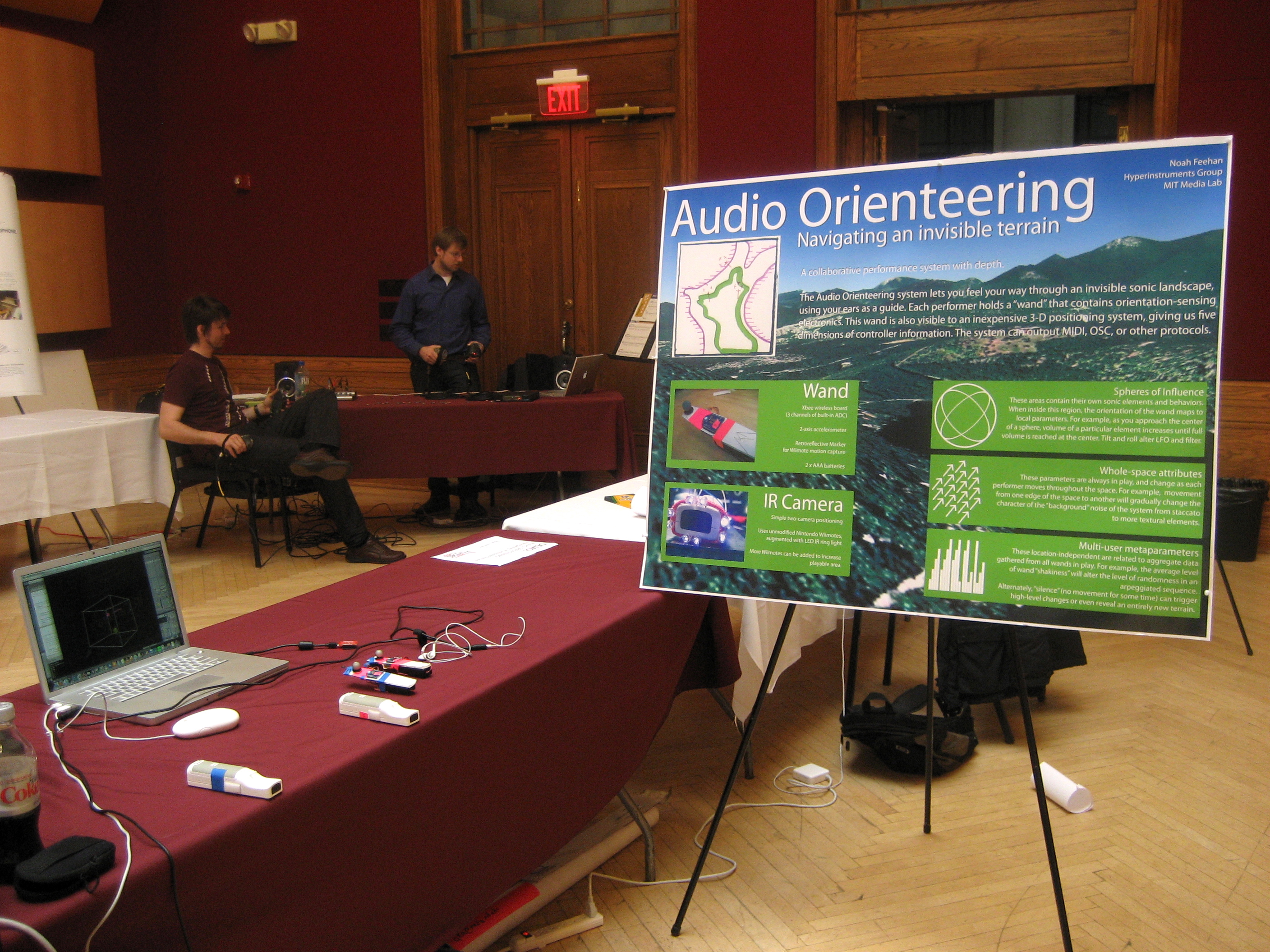 In this NIME paper, I describe the hardware and software used to implement a prototype audio terrain with multiple interaction modes and sonic behaviors mapped onto three-dimensional space.